measure water availability with precision
Why Is Soil Tension So Important?
If your goal is to manage plant stress, optimize plant growth, agronomic results and profitability, soil tension is the only method to measure accurately how much soil water is really available to the plant.
Hortau's system makes it easier than ever for growers to fine tune their irrigations based on their crop's needs.
The right amount of water ensures maximum photosynthesis which will maximize growth, yield and quality.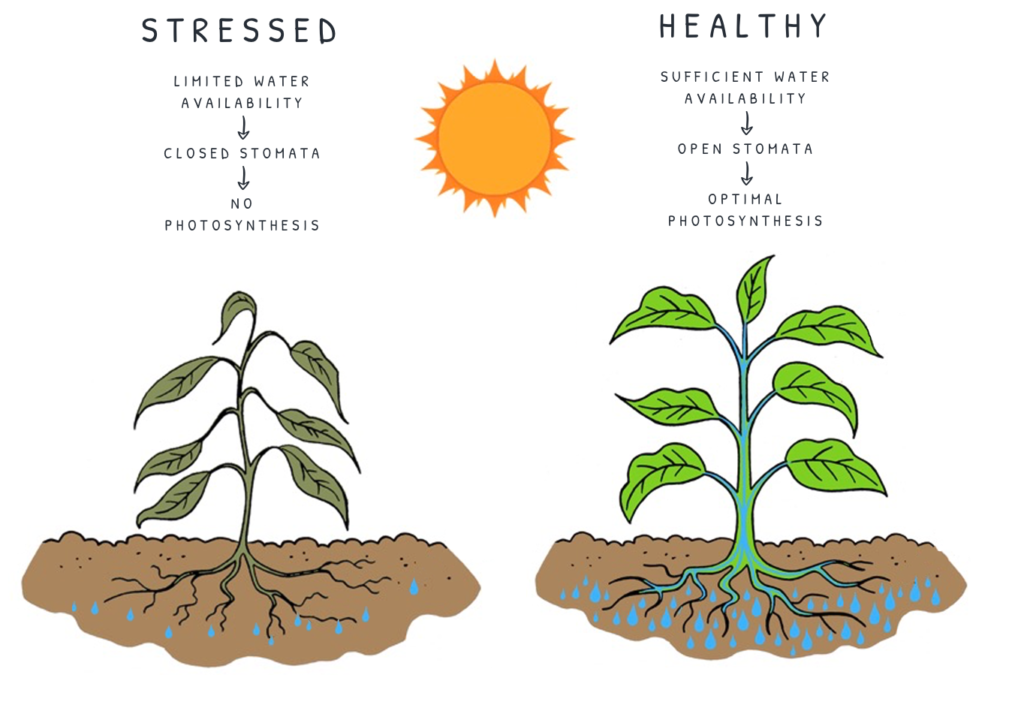 The uptake of water happens in the soil. This is why it is so important to measure the water availability in the root zone.
Tension vs. Water Content
The measurement of water content is limited in that the volume % of water will measure the same amount even when soil holding capacities differ.   
Soil tension measures the suction force needed to pull water from the soil. That force, will be same regardless of soil type.  The advantage of measuring tension using the Hortau sensor instead of water content are:
Tension is the same for any soil type;
No calibration is required;
Direct measure of water availability;
Hortau has the highest accuracy on the market.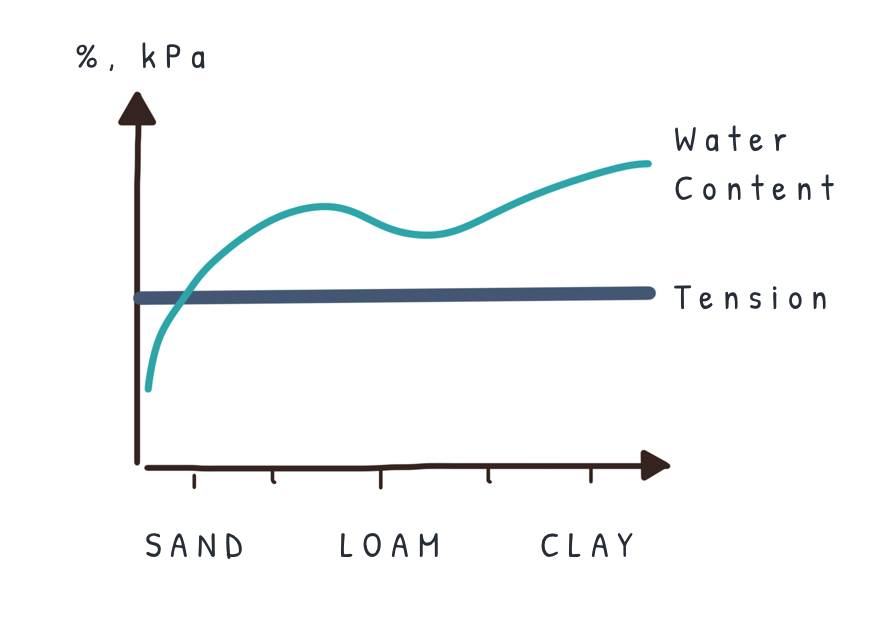 Monitor Crop Water Demand In Real-Time
Hortau offers a complete toolset to better understand soil holding capacity, how water moves through the soil profile and plant water uptake. The three components of irrigation efficiency.

Not Your Traditional Tensiometer
Hortau manufacture the only tensiometer that measures true soil tension up to a 1000 kPa.
Monitor water movement in soil profile
Hortau places multiple sensor in the root zone at different depths to monitor the water movement and the plant uptake in real-time.
Follow lateral and gravitational water movements in the soil;
Know if your plant is getting sufficient water in the deep root zone;
Prevent leaching of nutrients.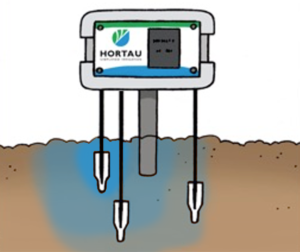 Easy to Follow Recommendations
The Hortau App lets you view where action is required and where your crop is in good health. You get quick access to your data to view details about your crop's water needs and during an irrigation, monitor its uptake.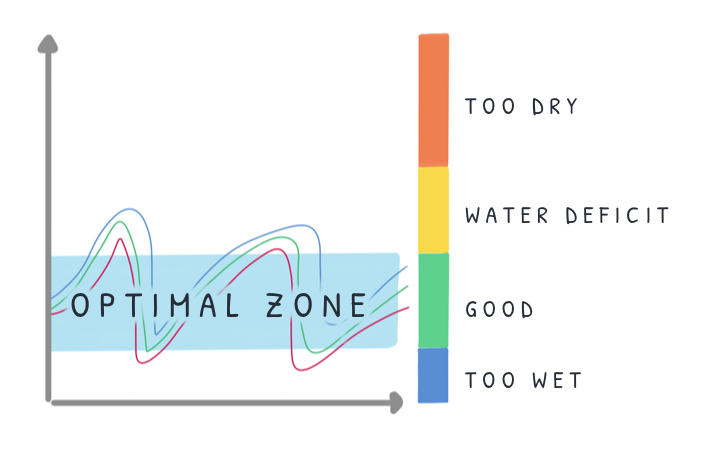 "Keep the tension in the optimal productivity zone."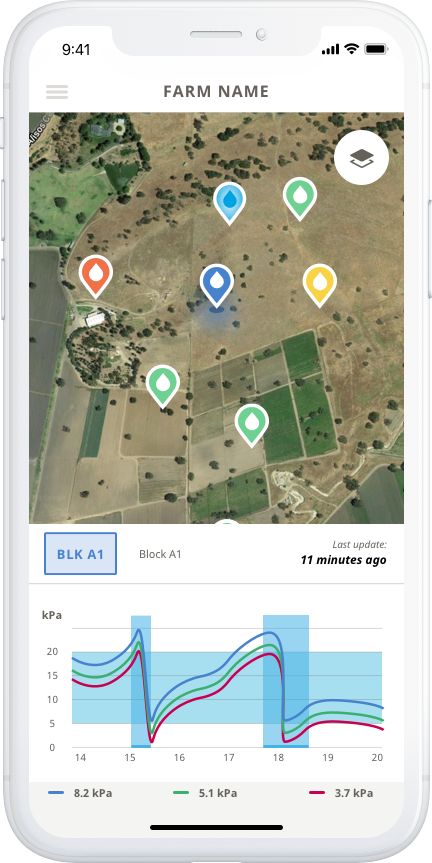 It's easy to plan your irrigations using our advanced scheduling tool.
View side-by-side your data and the schedule. The schedule offers a 16-day weather forecast including ETo for your site.
Last minute changes? No problem. Your coworkers have access to the latest schedule in real-time using the Hortau App on your mobile phone, tablet or the web.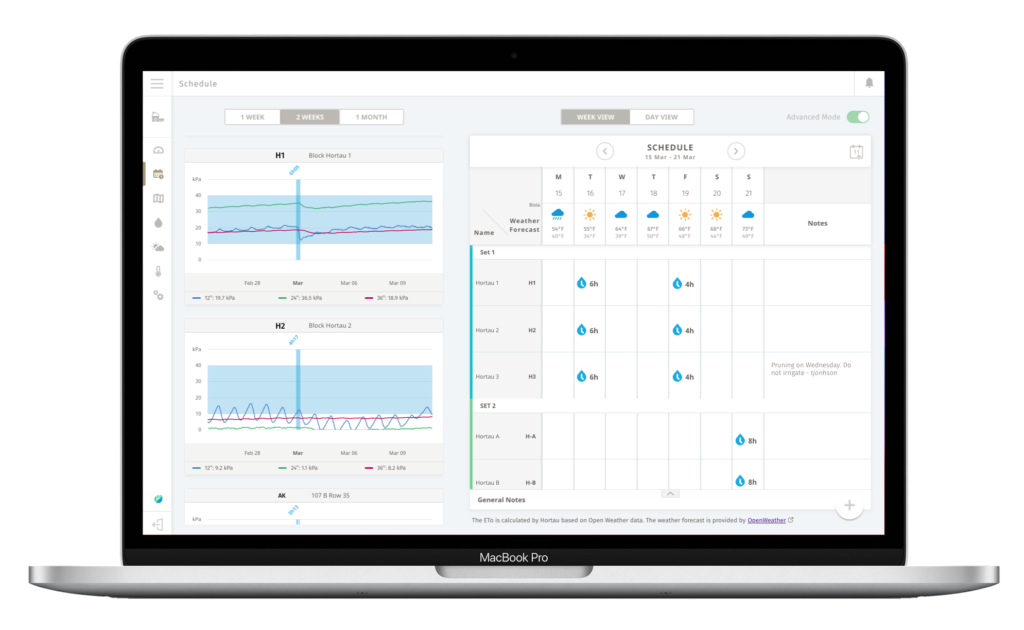 Save time by automating your irrigation system.
With the Hortau Automation system, you can:
Start or stop an irrigation remotely;
Schedule an irrigation to start or stop automatically;
Start or stop automatically an irrigation based on a sensor value such as tension or temperature.
You can also:
Monitor the status of your pumps and valves;
Monitor the water level of your reservoirs and wells;
Monitor the water flow and pressure in the pipes;
Get notified when something is wrong.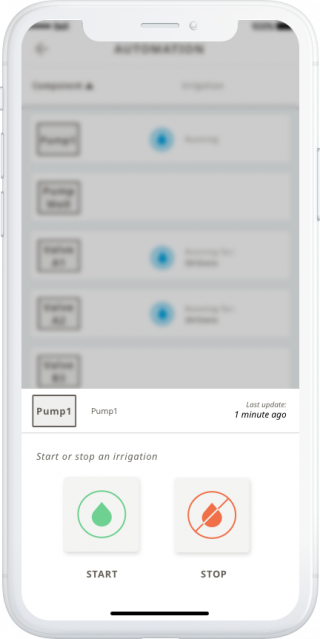 Keep a close eye on damaging temperatures with Hortau's Weather tool and weather map.

Know right away where the extreme temperatures are simply by looking at the weather map.
Receive an alert when a temperature is reaching a dangerous level.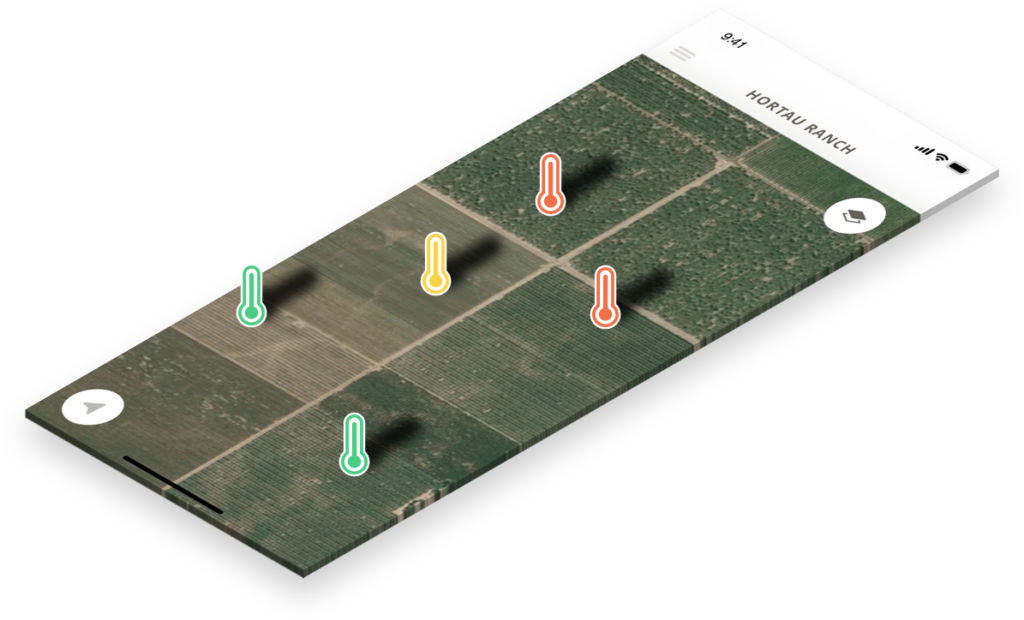 Measure the impact of your irrigations so you can adjust and replicate using various metrics.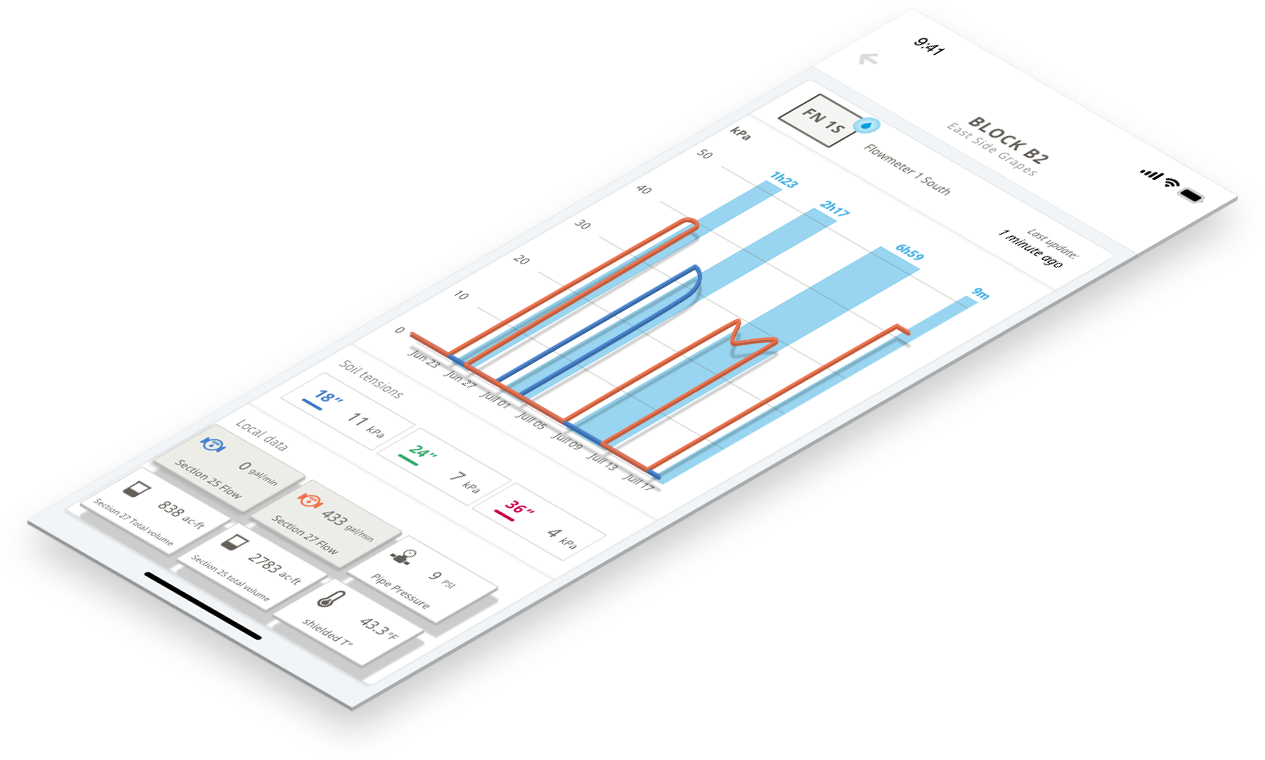 Irrigation Metrics
View data on a graph such as:
Irrigation Hours
Pipe Pressure
Water Flow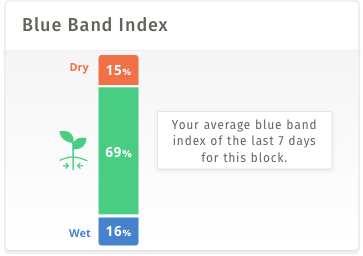 Positionning Metrics
View the weekly performance of each block and your overall site.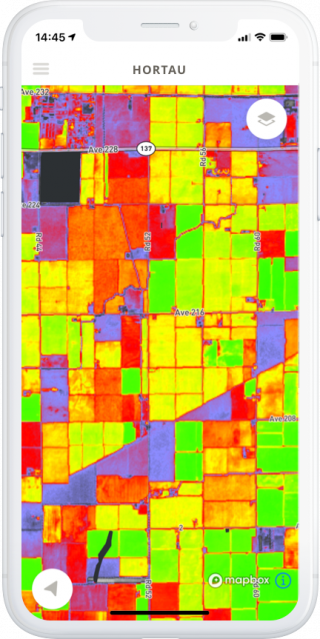 Holistic View
Because water is not the only variable that impacts your crop, a vegetation index enables you to view how healthy your crop is at the field level.
Hortau offers complimentary NDVI maps from satellite images at 10m (30ft) resolution that are constantly updated throughout the season.
Unleash Your Farm's Productivity