The Hortau App provide growers with real time field and soil data at the palm of their hands, enabling easy decision making around irrigation and fertilizer applications. We do this by using soil tension probes that report back to our mobile web application, allowing you to monitor water and fertilizer movement through the soil profile and determine when and how long to irrigate. 
To help you getting familiar with the online platform, we have created a series of software demonstration videos that will walk you through the user interface and its functionalities. 
NDVI & Maps
This video is a run-through of the NDVI & Maps within the Hortau App. See how easy it is to identify plant stress levels and active irrigations in real-time, both on regular map and on Normalized Difference Vegetation Index (NDVI) overlay. 
Download and Login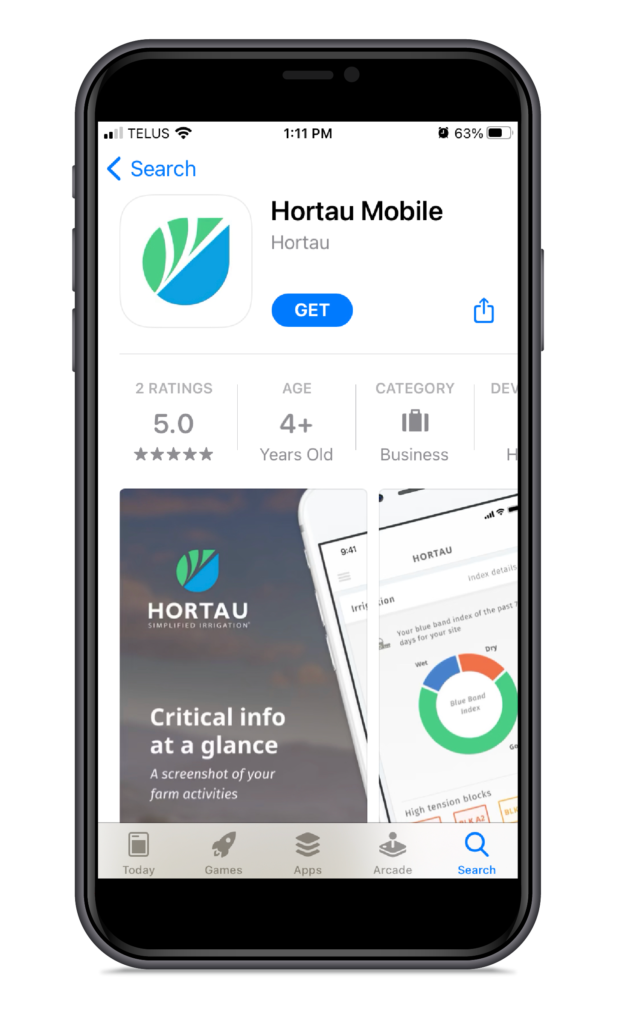 Login
To use the new application, you must be an active customer with access to Hortau's irrigation management platform. Please use your existing Irrolis credentials when logging in to the app.
Download
You can download the app, Hortau Mobile, from the Apple App Store or Google Play Store or visit the new app on the web at app.hortau.com.
If you have any more questions, please reach out to your local Hortau Representative and we will be happy to assist you.